Proudly Providing Our Services For Both Residential & Commercial Properties.
Whether you have a busy schedule, your leaving on vacation, or you just want to enjoy and relax during the summer, we can help you. We can help you with everything that has to do with your unique landscape design.

Your landscape, if you can dream it, we can design and build it!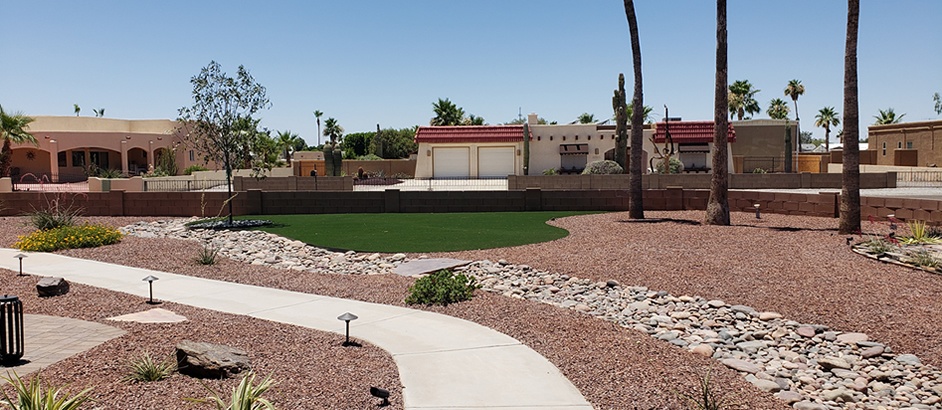 Becker Landscape & Maintenance Co.
Landscape is an important aspect of your property. Regular care will increase yard appeal and protect your property from experiencing unnecessary pests or water damage.
When it comes to your property's landscape design it is vital to consider every detail put into it to make your yard look aesthetically appealing. With the help of our landscape and hardscaping services, we will help you create the landscape of your dreams. We can also provide a landscape lighting design to add some extra décor and lights to accent your yard during the night.

Exceptional Services

Quality Workmanship

Dedicated to Client Satisfaction
Licensed & Insured
The Community of Yuma, AZ!